Current hours are 7a.m. – 7p.m., and remain that way through Labor Day.
When inclement weather occurs, courses may close for a short period, or for the day, depending on the severity of the weather. To check on course availability or to schedule tee times call the golf course clubhouse where you plan to play. Contact McMillen Park Golf Complex at 260-427-6710.
Season Passes are on sale at the Main Parks Office (705 East State Blvd.). To schedule league reservations, an outing for a business or tournaments, contact Gary Whitacre, Manager of Golf Operations by phone at 260-427-6016 or email at gary.whitacre@cityoffortwayne.org.
Follow FortWayneParksGolf on Facebook for course condition and range announcements, information on discounts and more.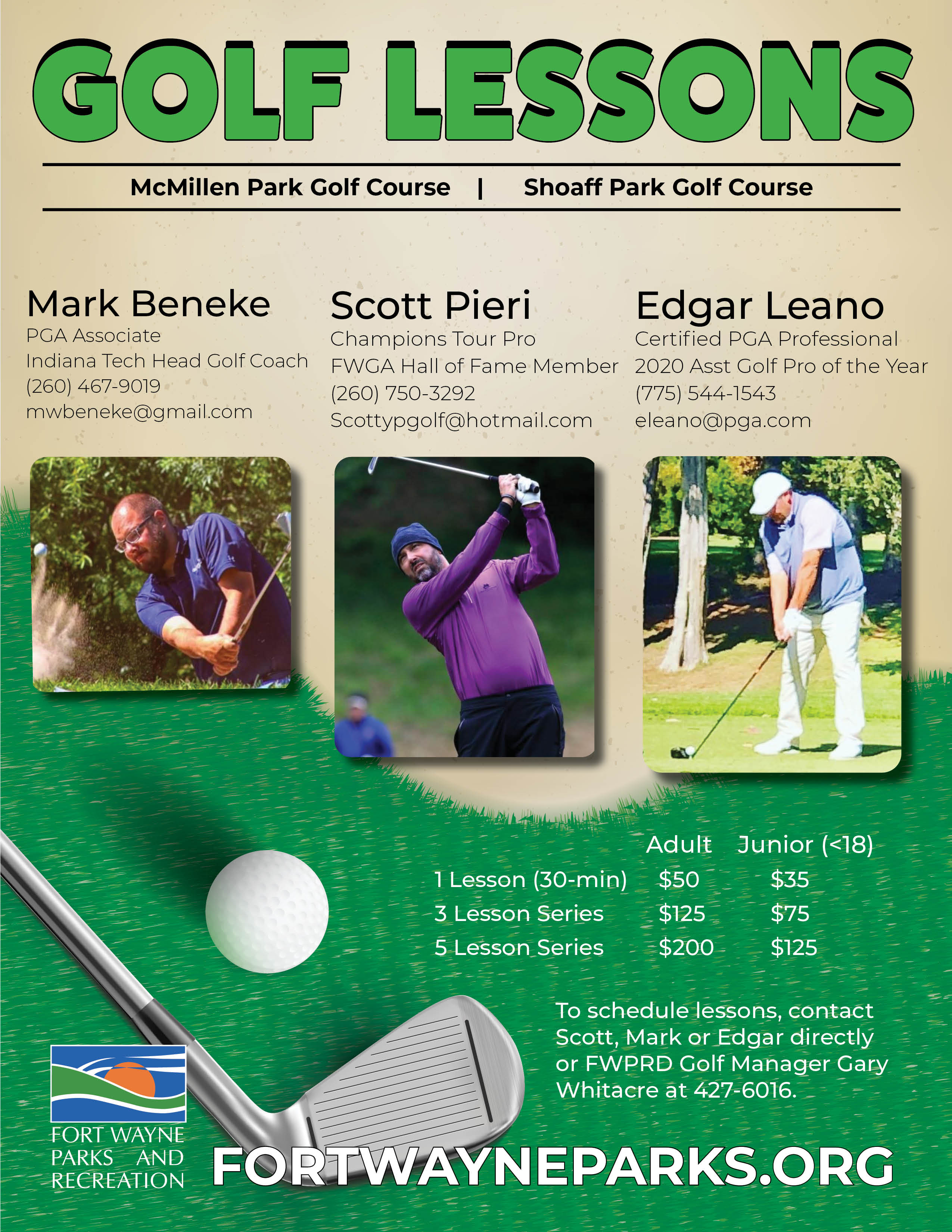 ---
Make Plans to Play at McMillen Park Golf Complex!
McMillen Park Golf Course is a superb executive course that will leave you shaking your head at it's 18-hole, par 65 layout.The front nine wind through an old grove of trees providing some tight driving holes. If you stray into the woods guarding the greens you will be faced with some difficult par saves. If there is one thing to be said about the woods is that they do provide the beauty of the course.
The backside is a lot more open and almost every shot will leave you with a chance to hit the green in regulation. McMillen Park is an excellent course to work on your game. Forgiving fairways and well-groomed greens will help to build your confidence.